CAMERON'S A TO Z: A HABITAT FOR HUMANITY PROJECT

ALL ROYALTIES FROM CAMERON'S A TO Z WILL GO DIRECTLY TO HABITAT FOR HUMANITIES.
This is a great little Alphabet book in which each word in the sentence begins with the same letter of the alphabet. Written by 10 year old Cameron Titus after he watched a video on the damages of the tornado's in Massachusetts and Missouri. He knew right then he had to do something to help. So he sat down and came up with this concept. He then went in search of an illustrator and that is where I came in. I have donated all my time and will not receive any payment other than the knowledge that I am helping out many needy people.
KINDLE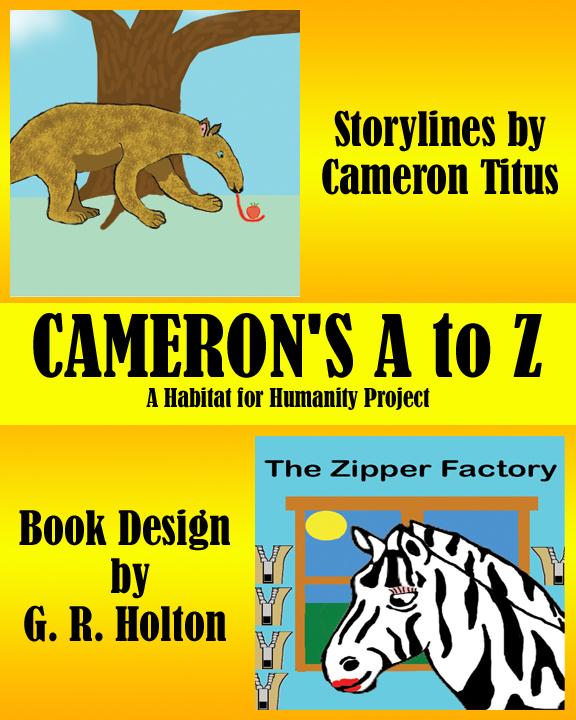 NOOK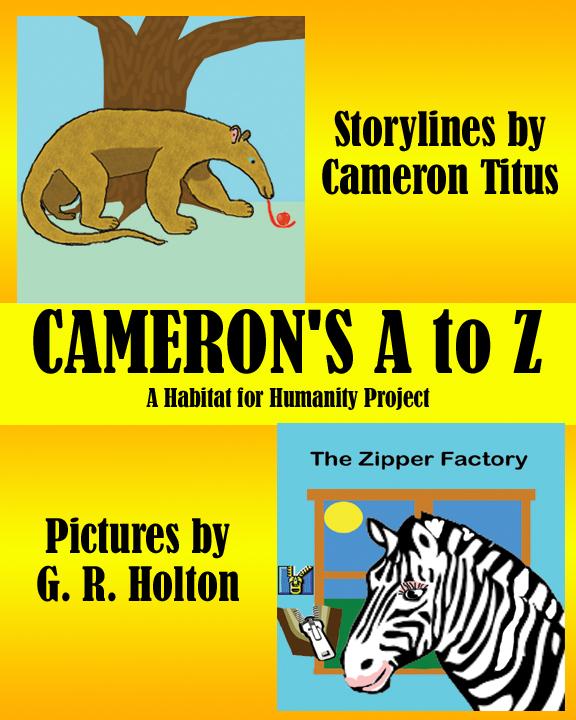 PAPERBACK